A Chromatic Path original illustration always begins with pencil on paper. We do our homework, take the time necessary to determine the most cost effective solution for your project, submit our recommendations and discuss options that fit within your budget. Some promotional projects require more than just graphic design, they need a large artistic vision, a larger budget than expected and sometimes that means an original illustration to be used within the final graphic design. Much like the project you see below: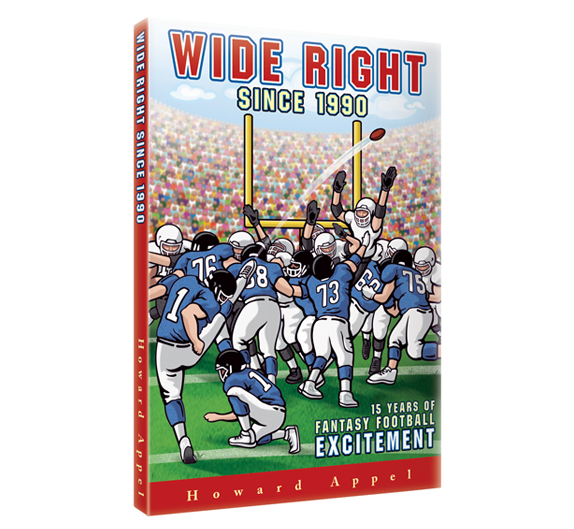 The book cover project seen above arrived at our studio with only the text for the back, name of the book title and a photograph of the author. The author had requested a specific scene for his book cover and after extensive research, we found that the scene was not cost effective with real people in uniform and acting out the scene for a photoshoot. Also, purchasing an image that already existed revealed cheap imagery. So, after hours of researching a cost effective solution, it was decided that an illustration was our best choice. The illustration is not a rendering of an existing scene, it is a compilation of various players in an assortment of positions all grouped together to fit into the provided cover space.
Project Requirements
• Research
• Concept sketches
• Title treatment design
• Original vector art illustration
• Lo-res color concept graphic design
• Hi-res cover illustration retouching
• Client revisions – text only
• Hi-res graphic art production
• Delivered final hi-res mechanical PDF file
Illustration Design
After researching your business, products, services or unique requests, we then discuss what kind of artwork you want or need. More importantly, what you can afford and how it can fit into your budget. Designing and producing original illustrations can be easy, although fitting them into your individual budget may require compromise.
Illustration Production
All original illustrations are produced in Adobe Illustrator – we sometimes import them into Adobe Photoshop to render shadow, highlights and textures but that is determined by you individual budget or unique requests. All final artwork is submitted as a Hi-Res PDF file and is small enough to be emailed anywhere.
Pricing
Chromatic Path concept, design, revision and production services are invoiced by time spent, are accrued in .25 hourly increments and are billed at an hourly rate of $50 an hour – 50% deposits are required to begin all new projects. And, all projects begin only after a member price quote has been approved.