The Chromatic Path to WordPress websites, begins first with finding a template that will work for you, your business and all who visit your site. There are thousands of original templates out there and some are free. Not every client demands a completely original website, sometimes it is just not cost effective so, WordPress technology fills that void. A cost effective, functioning and highly encoded form of website development is WordPress, it saves money by utilizing templates and plug-ins made specifically and only for WordPress websites.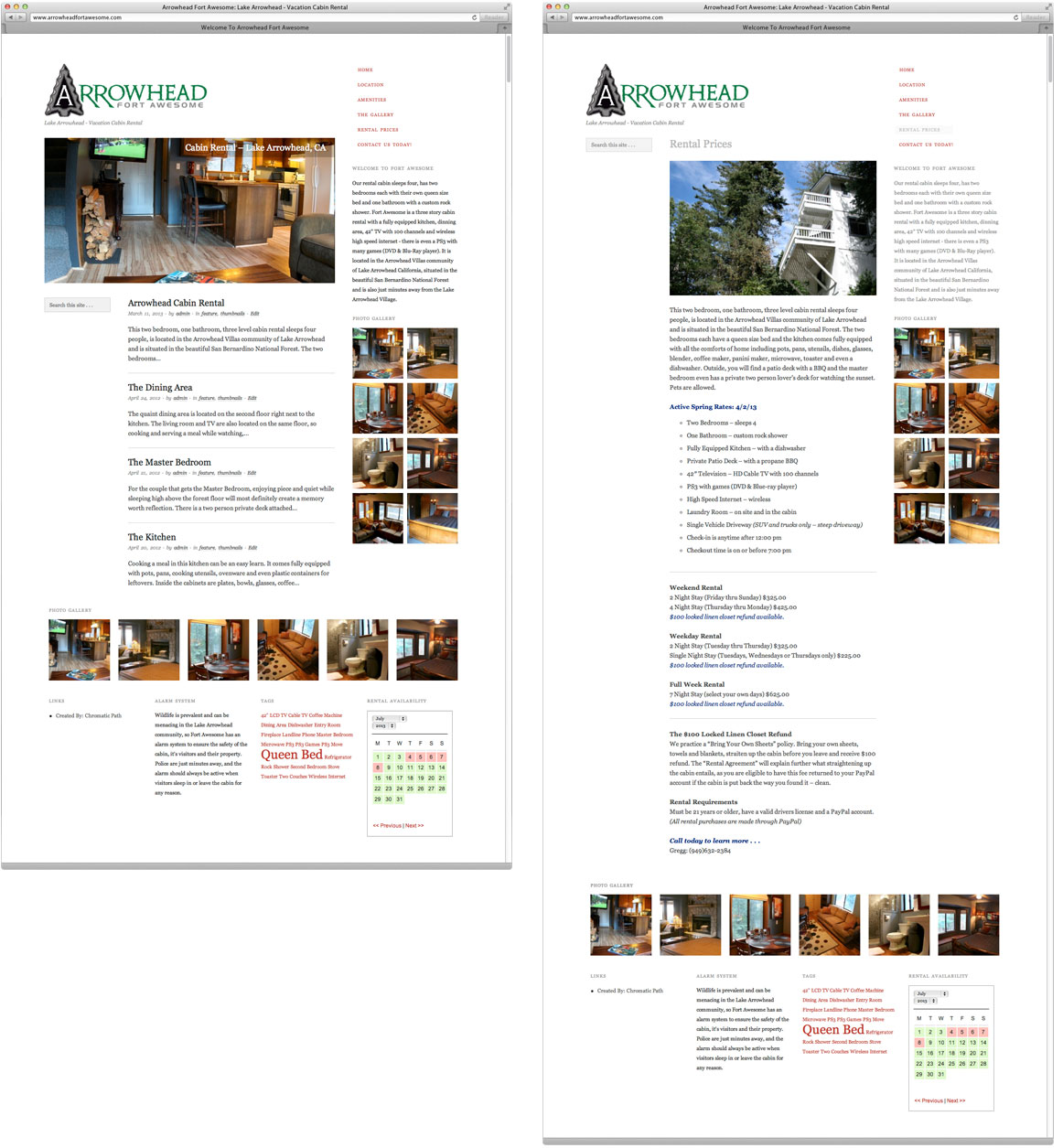 This WordPress website was generated using a template that was found on the internet, uploaded to the server and edited to meet the needs of the client. It has a mapping system, booking calendar, pricing information, visitor review posting center and can be updated at home or at work on a computer, revised or edited via a smart phone.

Design:
Designing a WordPress site defeats the purpose of utilizing the WordPress technology. Finding a template that works and is visually pleasing for all those involved is what we consider designing in this developmental process, it is more of a well involved search for a template that everyone likes and that is user friendly for the visitor. There are thousands to look through, they are all online and available for review for everyone, some cost money and some are free. Google search "WordPress Templates" and see.

Site Mapping:
The first step in the WordPress production stage is making sure that all the pages have been approved, all the special features have been planned and that the site map has been finalized. Below is a sample of an original site map designed specifically for one client. It reveals how a visitor to the site will interact with pages and features throughout the WordPress website.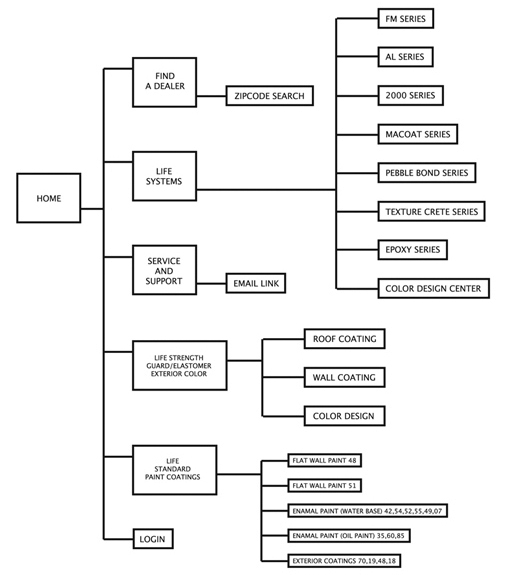 Production:
The key to saving time and money is to make sure that all features have been reviewed and approved before production begins. Adding special features, plug-ins and making revisions during the production stage can double the cost of a site. Revisions require time, therefore add cost.

What is included:
• Template Research (4 hours)
• 1 Site map visualization (1 hour)
• Template Server Upload (1.50 hours)
• Onsite Photography (4.00 hours)
• Photoshop image editing (2.25 hours)
• WordPress production (1.75)
• Copy Writing (6.75)
• Plug-in Purchases ($87.00)
• Live Interactive Review (1 hour)
• Total Project Cost = $1,200.00