The Chromatic Path to an HTML website begins with pencil on paper. Every client is unique and every project demands individuality, interviewing the client mixed with industry research can reveal subtleties that formulate the design and structure of custom HTML website. Each one may require special features, size requirements and cross platform technology for phones, iPads and other forms of connectivity.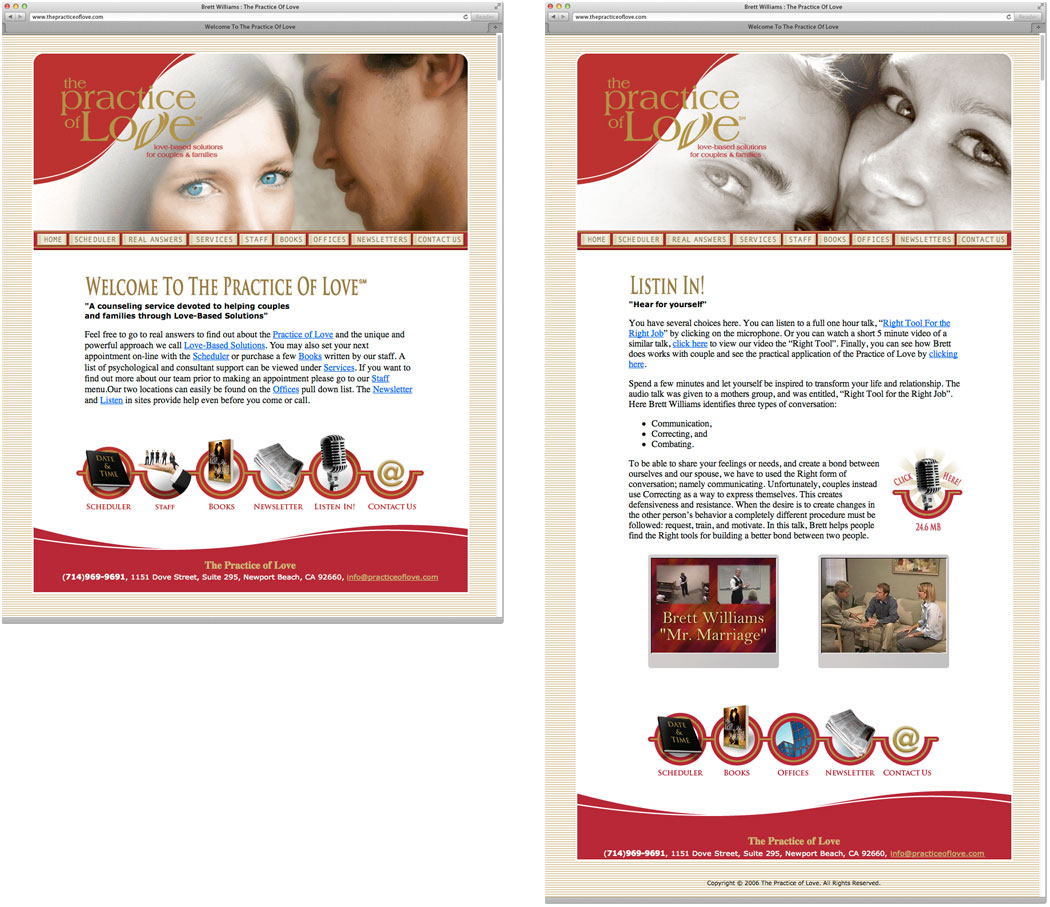 This particular project was created to assist lovers, couples, individuals and divorced people with scheduling an appointment, reviewing relationship issues, solving relationship issues and even listening for personal issues that might need to be addressed.
Site Mapping:
The first step in the HTML process is making sure that all the pages have been approved, all the special features have been planned and that the site map has been finalized. Below is a sample of an original site map(not for this site) designed specifically for one client. It reveals how a visitor to the site will interact with pages and features throughout a website.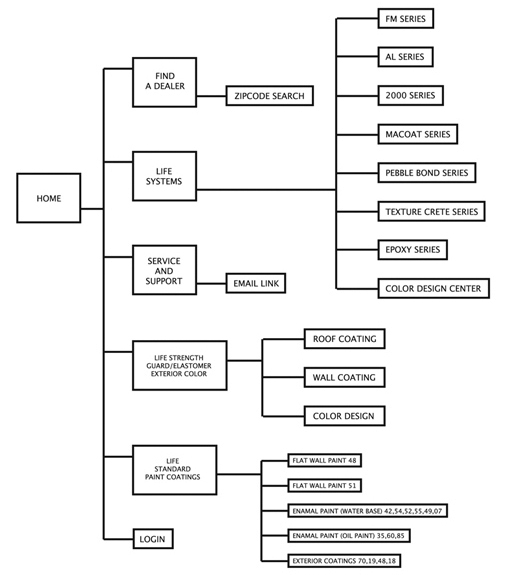 Design:
Every project here at Chromatic Path begins with pencil on paper. Only after exercising a few creative shapes and designs can we solve that specific visual that a client is seeking. A couple hours of research, a half hour with a client can help. Using a flesh tone for the background and displaying people in love was priority one. The icons were requested by the client and specifically design for only this project.
Production:
HTML website production is most efficient when all navigation, pages, coding and special features are approved first. This project was very efficiently produced. There were many pages that needed to be produced and special features added, although everything was planned before production began so it was quick and simple.
What was included:
• Research (2 hours)
• 3 Concept sketches (4 hours)
• Site map visualization (1 hour)
• 1 Low resolution color index page design (3.25 hours)
• 3 Low resolution matching page designs (2.75 hours)
• Photoshop image editing (2.50 hours)
• Dreamweaver index page production (2.75 hours)
• 22 page Dreamweaver production (7.75 hours)
• 2 Text revisions (2.50 hours)
• Total Project Cost = $1,425.00